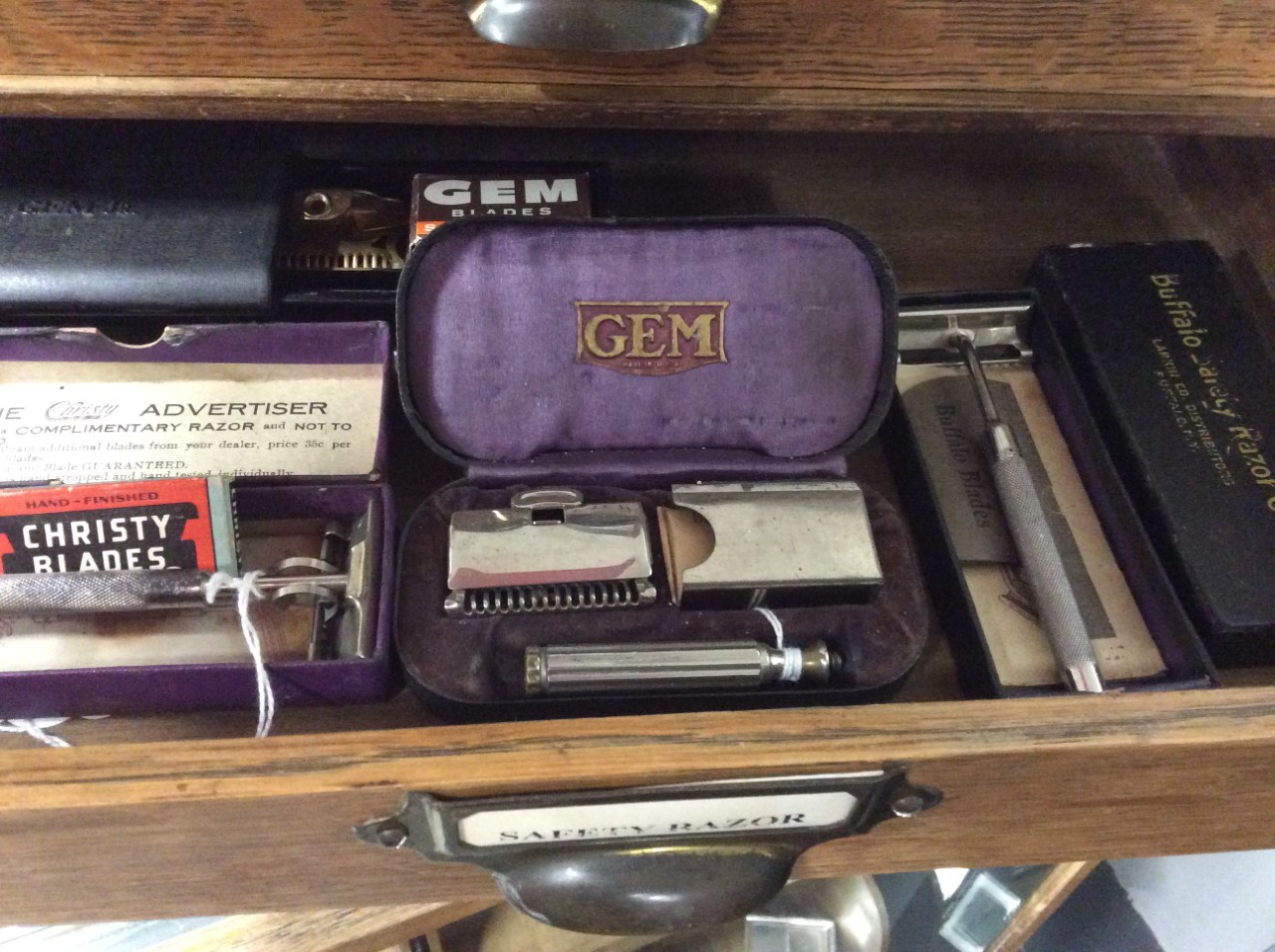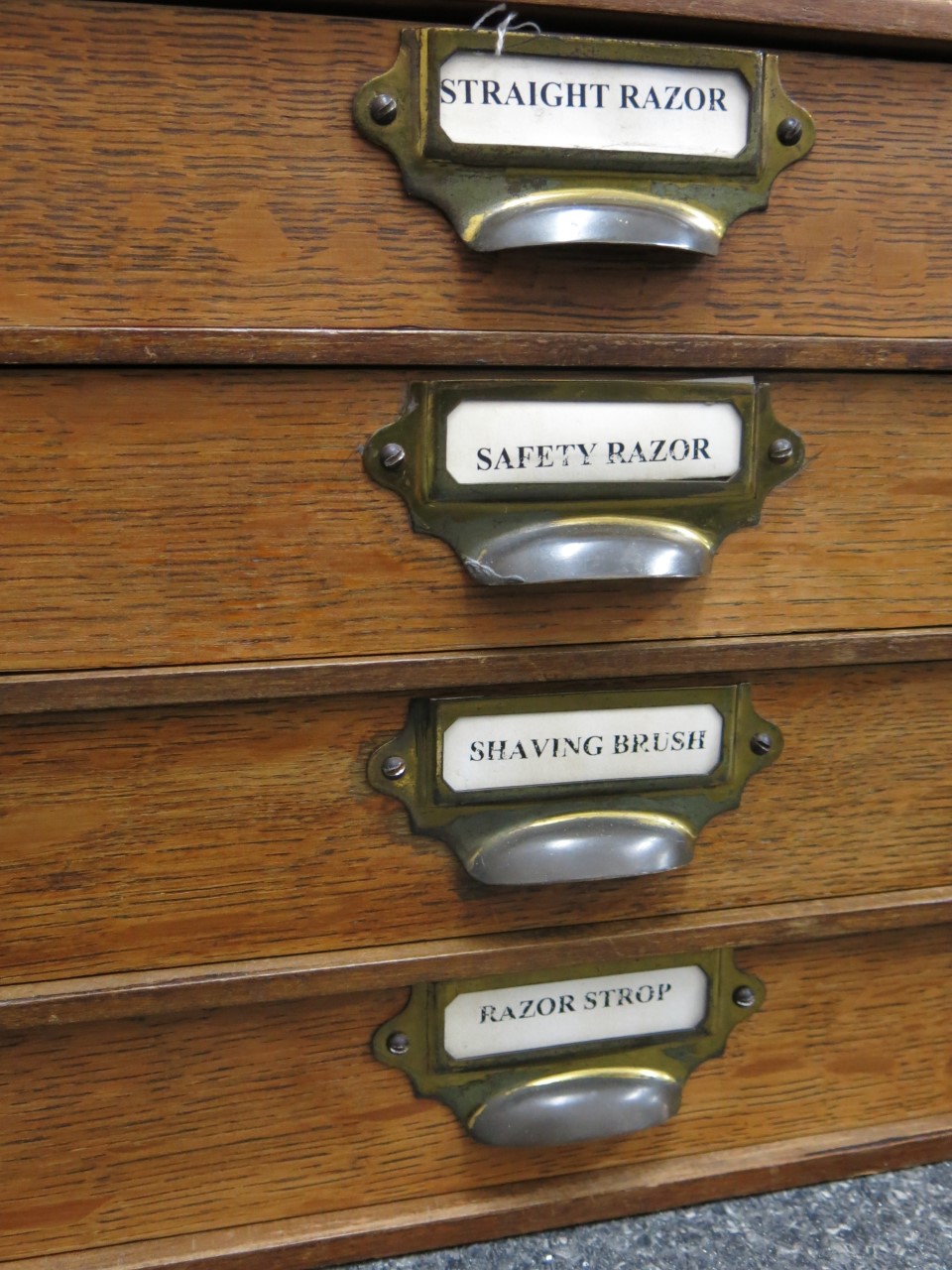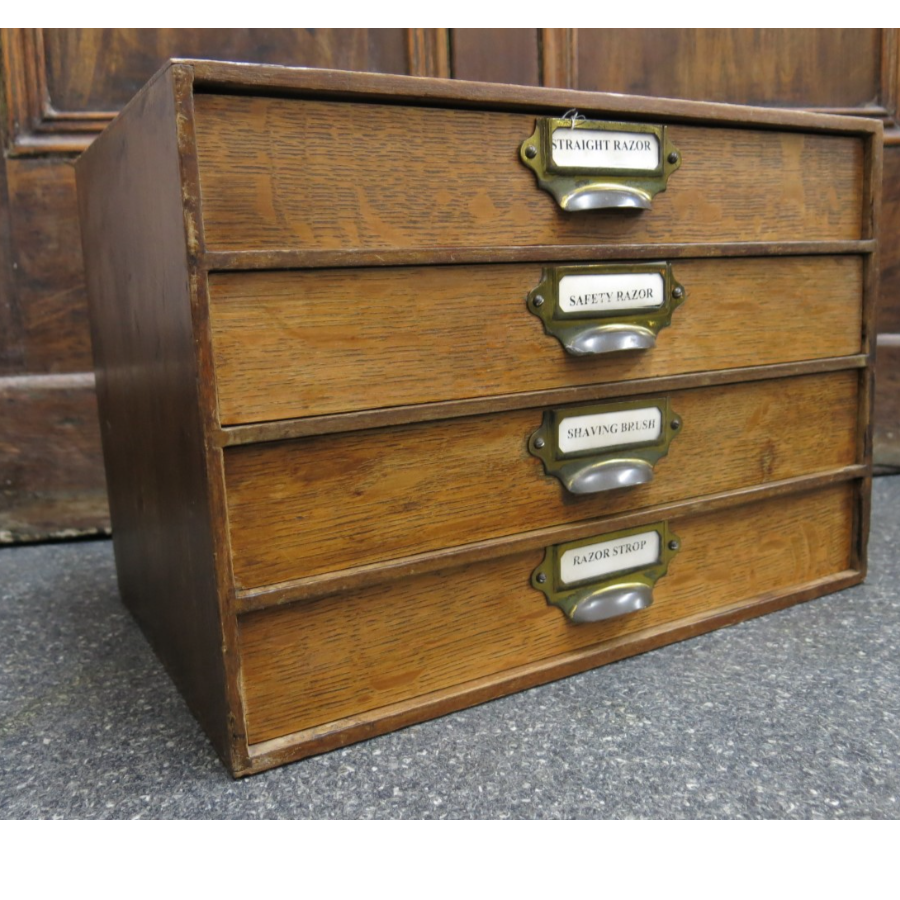 £95.00
Vintage 1930's Razor & Shaving Brush Cabinet VIN372D
Back to Vintage Shop Fittings & Display Units >
Description
This 1930's Vintage Wood Cabinet has 4 drawers. They were used for storing straight and safety razors, razor strops and shaving brushes. Each drawer has a brass handle and a label for what was inside.
Please note, this comes empty. Contents shown for effect are not included.
This is avilable to view at Lutterworth Antiques which is based inside the Salon Equipment Centre.
Product Code: VIN372D