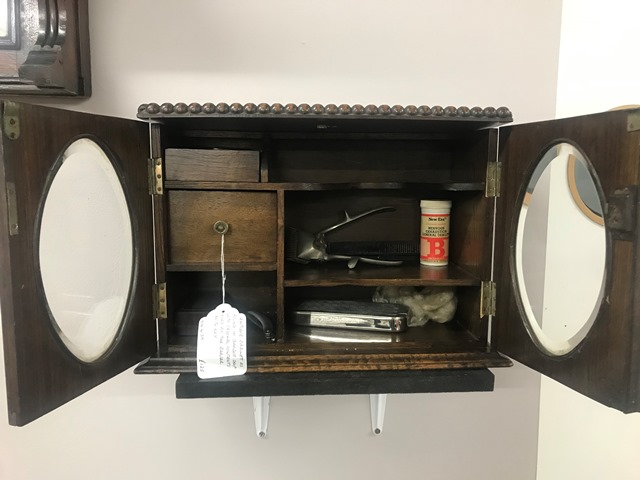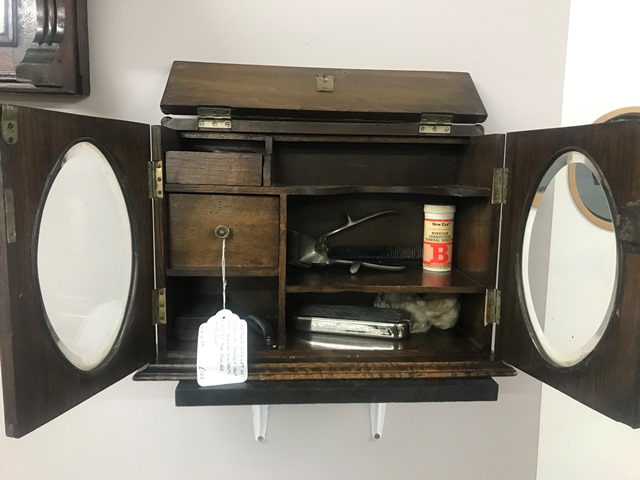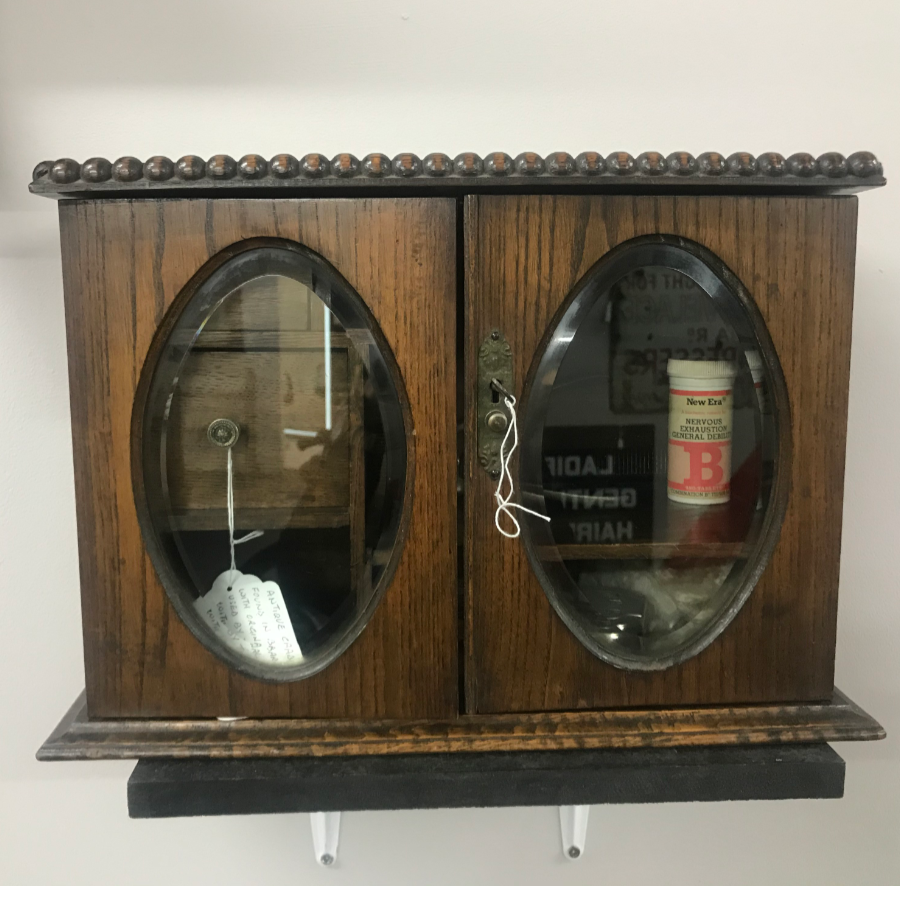 £125.00
Antique Cabinet from Barber Shop with Contents VIN418M
Back to Vintage Shop Fittings & Display Units >
Description
This Antique Cabinet was in a Barber Shop where it has spent it's life. Found with all it's original contents still.
Great handy sized cabinet, has many shelfs and a draw for storage. 2 door on the front open, with original key, Top flap also lifts up.
This is available to view at Lutterworth Antiques which is based inside the Salon Equipment Centre.
Product Code: VIN418M