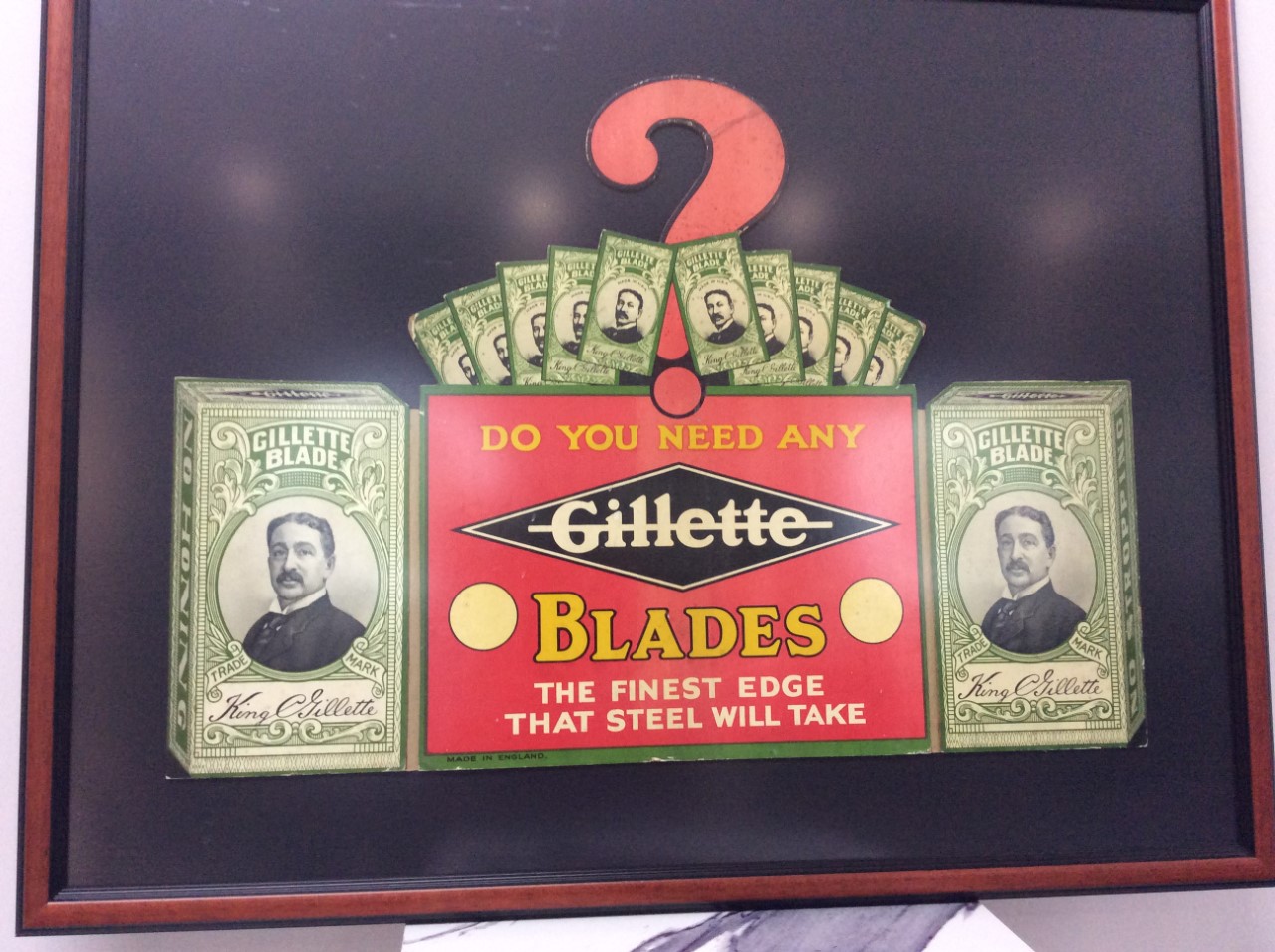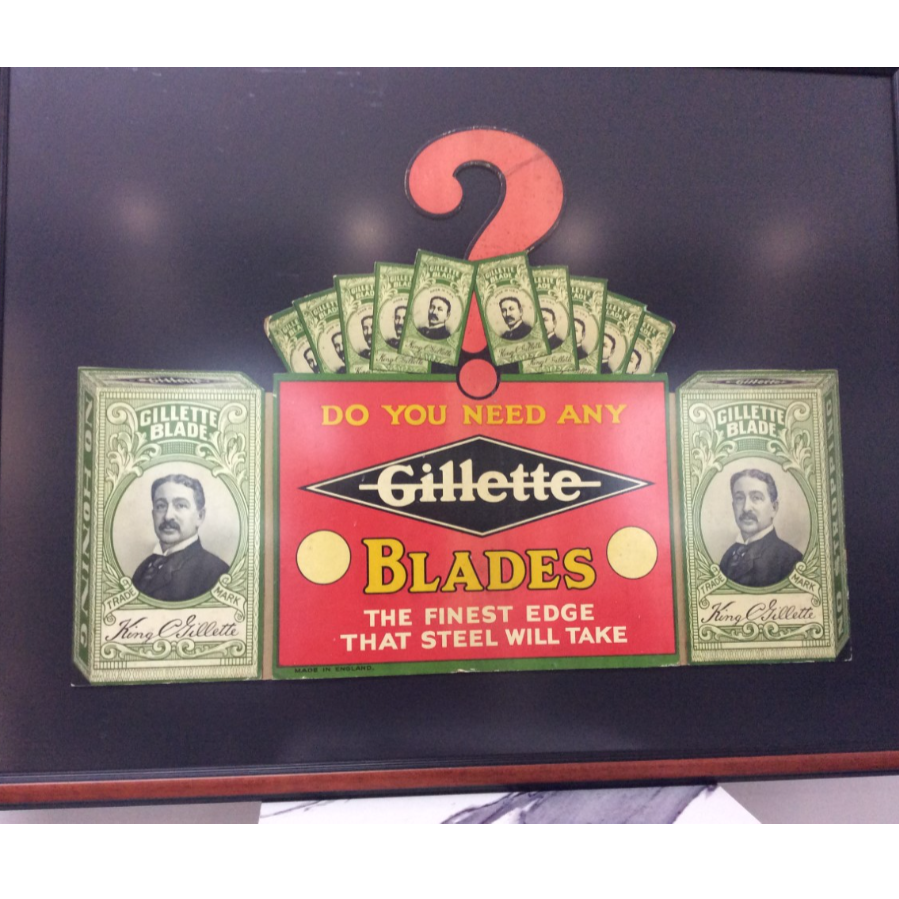 £550.00
Antique Rare Framed Gillette Display Card VIN194A
Back to Advertising & Signs > Signs
Description
This is a fantastic rare 1920/30's large Gillette razor blades shop counter display card; in a frame.
The wings of the card would of turned inwards to become self standing to sit upon a shop counter. It is framed and in excellent condition.
Frame Dimensions: width 88cms. Height 69cms.
Gillette Card Dimensions: Width 68 Height 50cms.
Call for delivery options
Product Code: VIN194A